Kalifat, English GCSE.  April 2012

I'm so happy and grateful that I was able to do two days of studying with Progress tutors. They really helped with the areas I needed help in  English. My teachers in school never had the time to cater for my needs specifically. Those two days were very helpful and I learnt where I was slacking immediately. In my English mocks I had achieved Cs, Bs and even a D. There was definitely something wrong. They helped me get back on track and succeed in my exam. In my real GCSE results I got a B in English Language and an A in English Literature!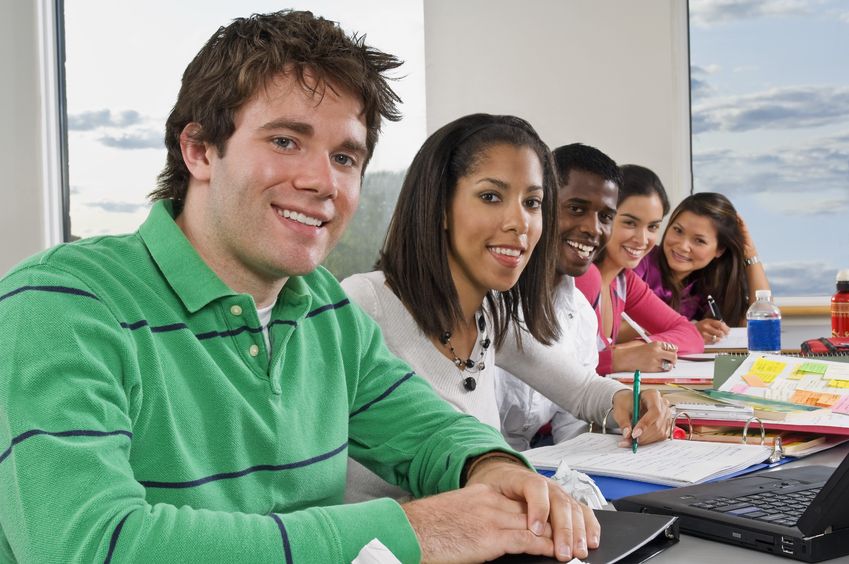 Meeting your requirements
Every student completes a course requirement form when they book a revision course. Students tell us their exam board, weak areas and specific topics they would like covered. We also ask for their mock result, predicted and expected grades.  This information helps us meet the needs of every student.
Course subjects
English Language and Literature
Mathematics
Science
Spanish
French
Other subjects may be available if in demand so please Contact us  and tell us your requirements.
Course details                                                                                      
Each course is planned with the main topics of a subject. We also include special requests made by students.
Sessions are relaxed and interactive. Students can ask questions and contribute at any time during sessions.
Tutors use exam questions to demonstrate concepts. They cover exam technique, revision methods and how to achieve high marks in the exam room.
After each topic, students work on exam questions whilst their tutor provides one-to-one support.
Course tutors
All our tutors are qualified teachers and have comprehensive examination experience.
Tutors have been chosen for their friendly personalities and enthusiastic teaching styles. This is essential to encourage and motivate each student.
How many students in a group?
Teaching groups will be kept small with a maximum of ten students.   We group students either by ability, exam board or both.
Course sessions
Each day will be arranged as follows:
| Session | Time |
| --- | --- |
| 1 | 9.45 - 11.00 |
| Break | |
| 2 | 11.15 - 12.30 |
| Lunch | |
| 3 | 13.15 - 14.30 |
| Break | |
| 4 | 14.45 - 16.00 |
Break periods and lunch
Fresh fruit, soft drinks and biscuits will be made available free during break periods. We recommend all students bring a packed lunch.  The venue is some distance from Bromley town centre and local shops.
Course venue
Ripley Arts Centre, Bromley Arts Council, 24 Sundridge Avenue, Bromley.  BR1 2PX.  For full details click venue .
Course duration and fees
Fees applicable when only one course is booked.
| Course subject | Duration (Days) | Total teaching time (Hours) | Fees (£) |
| --- | --- | --- | --- |
| Maths | 2 | 10 | 220 |
| English language & literature | 2 | 10 | 220 |
| Science | 3 | 15 | 330 |
| Modern languages & other | 2 | 10 | 220 |
Discounts for booking more than one course
Applicable only when courses are booked at the same time.
English courses include language and literature.

Course combinations
Courses booked
No discount(£)
With discount(£)
Total discount(£)
Maths+English
Maths+Modern language
English+Modern language

2 (4 days)


440

418

22
Maths+Science
English+Science
Modern language+Science

2 (5 days)

550

522

28
Maths+English+Modern language

3 (6 days)

660

607

53
Maths+English+Science
Maths+Modern language+Science
English+Modern language+Science

3 (7 days)

770

708

62
Maths+English+Science+Modern language

4 (9 days)

990

911

79
Payment method
We accept payment by bank transfer, credit card, debit card and Paypal™.  We do not accept payment by cheque. Please contact us if you have any questions about payment
A 3.4% transaction fee is charged to credit card, debit card or Paypal™ payments. No fee is charged to payments by bank transfer
Deposits are only accepted if you pay by bank transfer. If you are paying by credit card, debit card or Paypal™, payments must be made in full at the time of booking
Payment policy
A deposit must be paid to hold a place for each course if you are not paying in full at the time of booking
Unless a course becomes unavailable deposits are non-refundable
The balance of a course must be paid 2 weeks before the start of the course
On request, fees can be paid by instalments
Now taking bookings
Please phone or Contact us to check availability before completing the Booking form.
Sammy Bilton, Maths GCSE 2013

I was very pleased with the extremely useful and informative help I received from the two day revision course I attended during April 2013.  I was struggling with my maths and was sitting on a C grade for the majority of my GCSE course.  However, I was instructed and guided by Joy, the course tutor who provided a great variety of resources and worksheets, as well as excellent guidance on the topics I struggled with. With this additional help I was able to achieve an A grade despite my target being set at a C a matter of weeks before my exam.  His teaching influenced how I approached my exams and the techniques that I used. Thank you. Sammy

Annette Marcellin, English GCSE revision course. 2015

My Son attended the GCSE English Easter revision course in order to improve his grade in English as he was predicted two C grades. He described the course as brilliant and tutor excellent. He gained confidence and actually achieved an A and B grade in English literature and English Language. Thank you to Progress Tutors.

Leina Altai, English GCSE revision course.  2015

A mind expanding course guaranteed to increase both your knowledge and confidence. I was very impressed with the knowledge Sara had to offer as an examiner as many teachers say "I think the examiner is looking for" whereas Sara can tell you directly what you need to do and how to do it in a quick and easy way to remember. The course was excellent and ideal if you want to improve your grades.

Joe Morilla, Maths GCSE revision course.  April 2012

The GCSE Maths course was good practice for the exam. I was told the quickest way to get to an answer and what gets the most marks. I was given a revision booklet to use after the course and given demonstrations of how to do everything. The course was excellent. I would like to take part next year.