Corey Gayle, Maths AS-level easter revision course 2015.

Dear Maria, I study Mathematics at AS level and during the early part of 2015 I wasn't very confident that I would continue maths, let alone pass.  I came to the Easter revision course of 2015 and since then I have achieved only A's, at times achieving 75 out of 75 – not only in C1 and C2 but in S1 also!  I just wanted to inform you that I feel my exams went wonderfully well and wanted to thank you for your help and allowing me to benefit from the course.  Please expect to hear from me on results day or soon after.

Update on Corey

Hi Maria, As promised earlier this year it's Corey from the Easter revision course.  Just wanted to let you know that today was a great success as  I went on to get 4 A's in Maths , Biology, Chemistry and Physics. A big thank you from me for all your help.  It was and is very much appreciated.  With thanks, Corey Gayle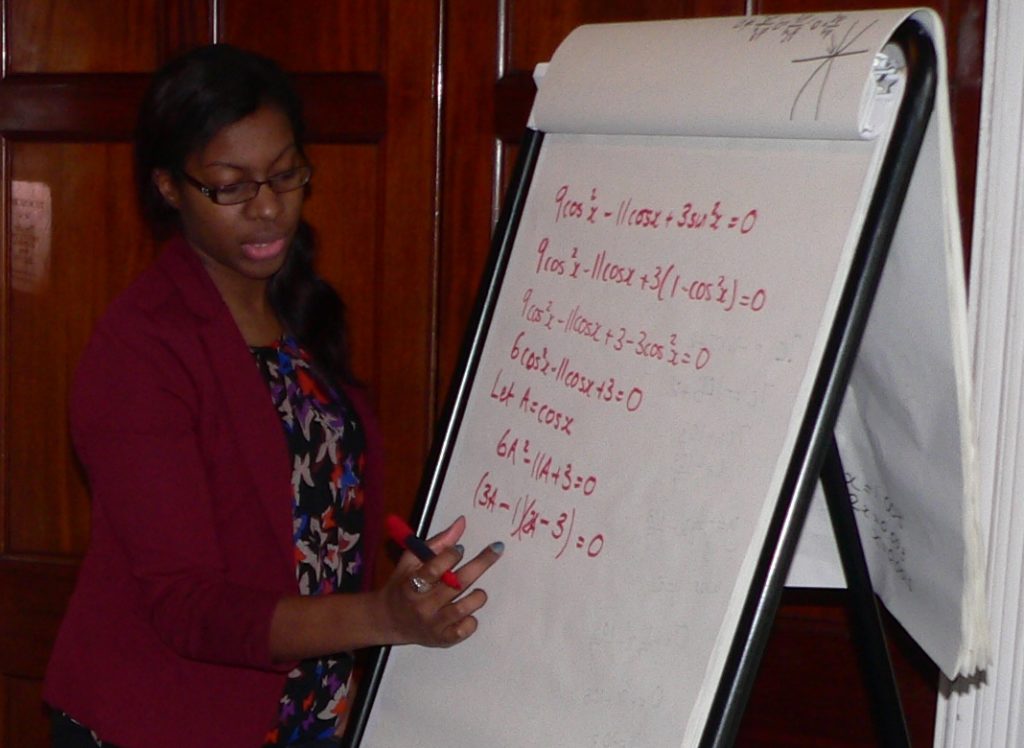 Meeting your requirements
Every student completes a course requirement form when they book a revision course. We learn their exam board, weak areas and specific topics they would like covered. We also ask for their mock result, predicted and target grades.
Course plan
The course plan is forwarded to each student allowing time for feedack and adjustments prior to the course.  This ensures students are happy with the material covered and can come prepared with specific questions or problems they need help with.
Course details                                                                                      
Each course is planned with the main topics of a subject. We also include special requests made by students.
Sessions are relaxed and interactive. Students can ask questions and contribute at any time during the session.
Tutors use exam questions to demonstrate concepts.  They cover exam technique, revision methods and how to achieve high marks in the exam room.
After each topic, students work on exam questions whilst their tutor provides one-to-one support.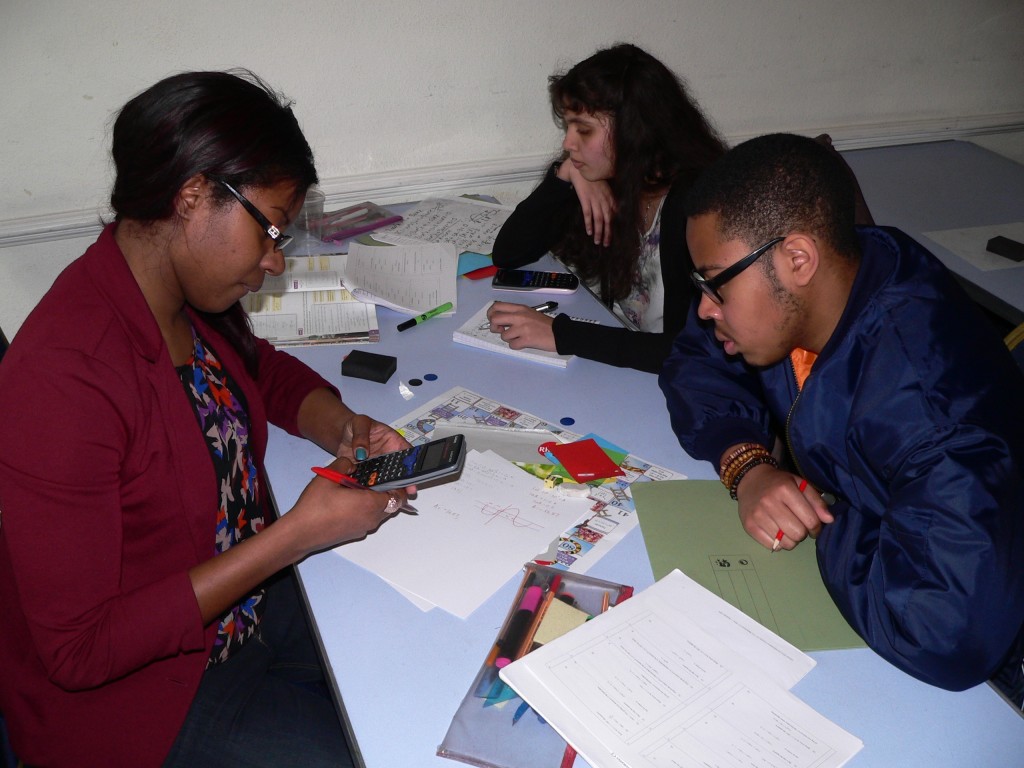 Course tutors 
All our tutors are qualified teachers and have comprehensive examination experience.
Tutors have been chosen for their friendly personalities and enthusiastic teaching styles. This is essential to encourage and motivate each student.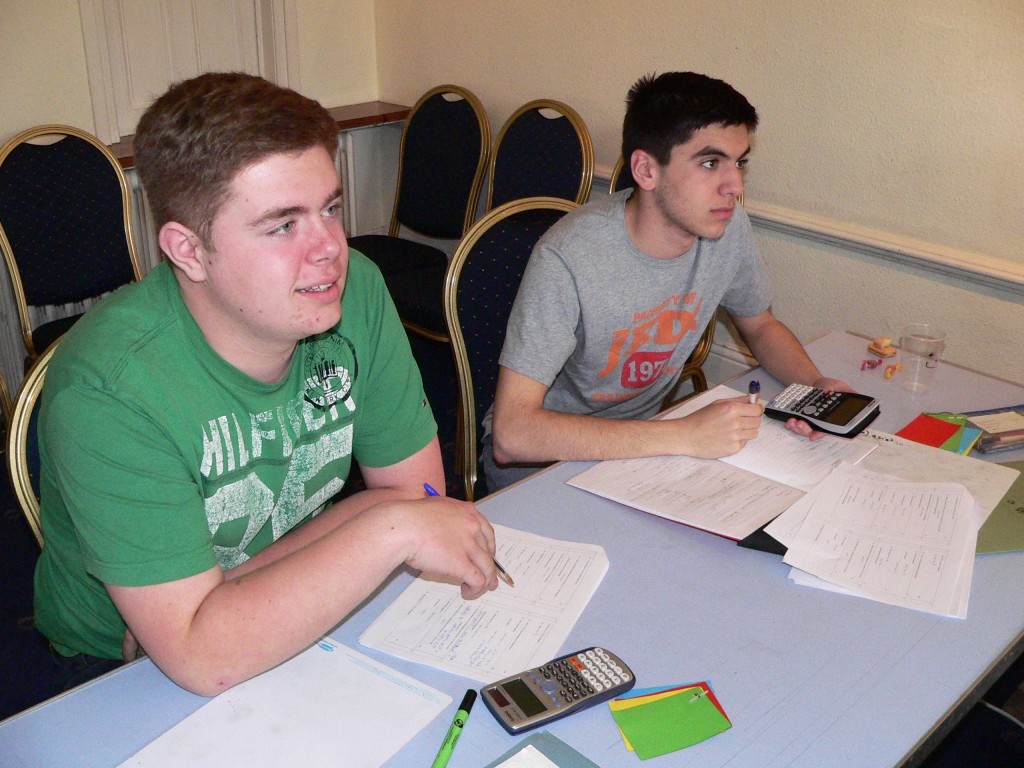 Course subjects
Biology

Chemistry

English

Mathematics
Physics
Other subjects may be available if in demand so please Contact us  and tell us your requirements.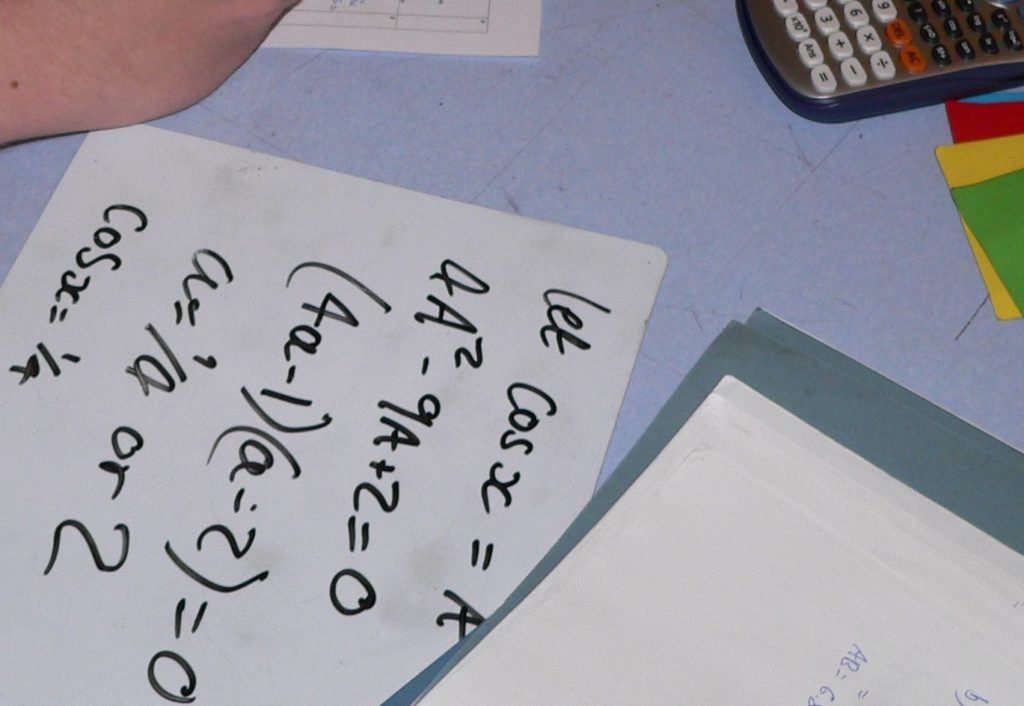 How many students in a group?
Teaching groups will be kept small with a maximum of eight students per group.
Course sessions
Each subject course will run over two days providing a total of ten hours study. Each day will be arranged as follows:
| Session | Time |
| --- | --- |
| 1 | 9.45 - 11.00 |
| Break | |
| 2 | 11.15 - 12.30 |
| Lunch | |
| 3 | 13.15 - 14.30 |
| Break | |
| 4 | 14.45 - 16.00 |
The venue
Ripley Arts Centre, Bromley Arts Council, 24 Sundridge Avenue, Bromley.  BR1 2PX.  For full details click venue . 
Break periods and lunch
Fresh fruit, soft drinks and biscuits will be made available free during break periods. We recommend all students bring a packed lunch. The venue is some distance from Bromley town centre and local shops.
Course fees
| Number of Revision Courses Booked | Total Price | Total Saving |
| --- | --- | --- |
| One | £245 | 0 |
| Two | £470 | £20 |
| Three | £690 | £45 |
| Four | £910 | £70 |
Discounts for multiple courses only apply when booked at the same time.
Payment method
We accept payment by bank transfer, credit card, debit card and Paypal™.  We do not accept payment by cheque.  Please contact us if you have any questions about payment
A 3.4% bank fee is charged to credit card, debit card or Paypal™ payments. No fee is charged to payments by bank transfer
Deposits are only accepted if you pay by bank transfer. If you are paying by credit card, debit card or Paypal™, payments must be made in full at the time of booking
Payment policy
A deposit  must be paid to hold a place for each course if you are not paying in full at the time of booking
Unless a course becomes unavailable deposits are non-refundable
The balance of a course must be paid 2 weeks before the start of the course
On request, fees can be paid by instalments
Now taking  bookings
Please phone or Contact us to check availability before completing the Booking form.
Megan Tibby, Maths A-level easter revision course 2017

The Maths revision course was excellent. The teacher was friendly, understanding and clear in her explanations.  I was particularly impressed with how she used the powerpoint and whiteboard – it was good how she went between the two. The course was very well structured.  The most useful part of the course was  C1 and C2  as I learnt easier methods of answering questions. I found this course so much better than school revision as it helped to build us up rather than put us down. I would have liked an extra day for applied units.
Liam Edgeway, Biology & Chemistry A-level easter revision course 2016.

A very productive quality two day course taught with great knowledge and enthusiasm.  In-depth material with key notes of important topics.  The feel of the course was welcoming which made me feel comfortable. Overall, a very good revision tool that motivates you to work.

Update on Liam

Hi Maria, I am incredibly happy I got 3 B's and am now studying  Biochemistry at the University of Southampton. Progress really helped to solidify my knowledge and everyone was incredibly friendly, great atmosphere! Especially Maria and Gareth. Thanks, Liam.

Edward Fearnley, Maths A-Level easter revision course 2016.

The course was well organised, executed and planned. There was an excellent variety of educational activity offered which was a credit to the thoughtful and experienced tutor. She was able to easily offer and demonstrate a comprehensive knowledge of each module and the content therein.  Natalie was quick to accommodate extra material and went above and beyond the call of duty in an exemplary manner. Overall it was an outstanding course that was well organised, interesting and helpful.

Update on Edward

Progress Tutors allowed me to really consolidate on the work I did in school, enabling me to go from a D grade to a B grade in a matter of weeks. The staff are very knowledgeable and really helped with motivating me!'

Mrs Mudzengerere, GCSE and A-level Easter revision. 2014 & 2015

Progress Tutors intensive revision courses are excellent and offer value for money. Both my children attended various courses and improved their grades. My eldest son who had      lower predicted grades went on the A-level revision course and became an 'A' student, passed with flying colours was offered his university first choice and is now studying maths and computer science at Keele University. I recommend these revision sessions to any parent.
Mweembe Banda, Physics A-level easter revision course 2012.

The course has taught me things I didn't know and exposed areas of weakness and also helped me to answer exam questions. I liked the course because it was a small group and all the content was covered. We were encouraged to work as a team and to participate as a group so we could see how others worked through similar problems.

Alex Agberongbe, Chemistry A-level easter revision course 2011.

There was a wide range of material such as videos, slide shows and diagrams. I was provided with a lot of very helpful practice material and we managed to cover a wide range of topics in detail. The quality of the teaching was high while still managing to have a relaxed atmosphere.